Your posters are available to download below.
Just click the "Download" button to be taken to the PDF. Then either "Right click" and save them to your computer or print them right away.
We recommend laminating the posters before sticking them up.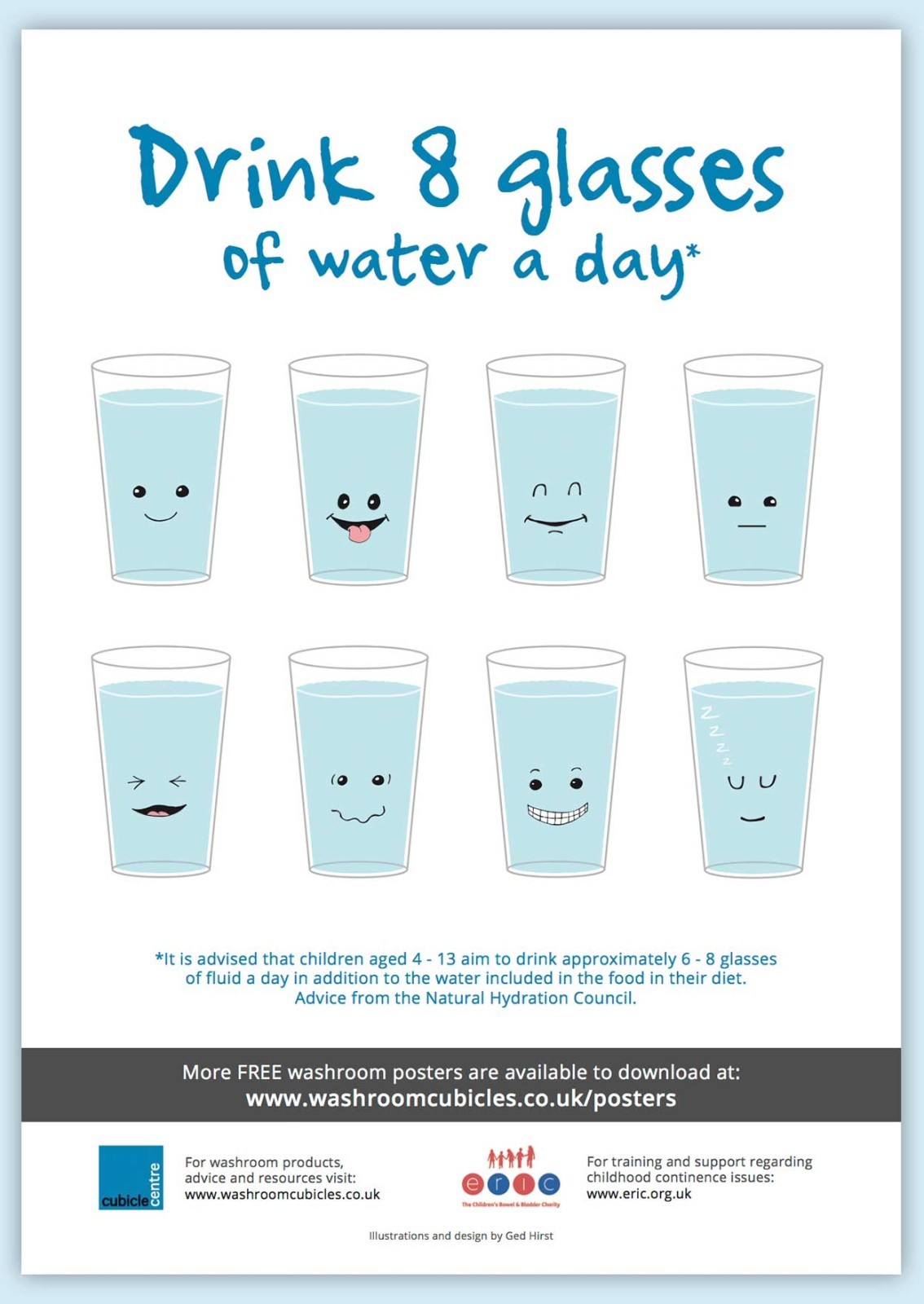 Drink 8 glasses of water
.pdf | 137kb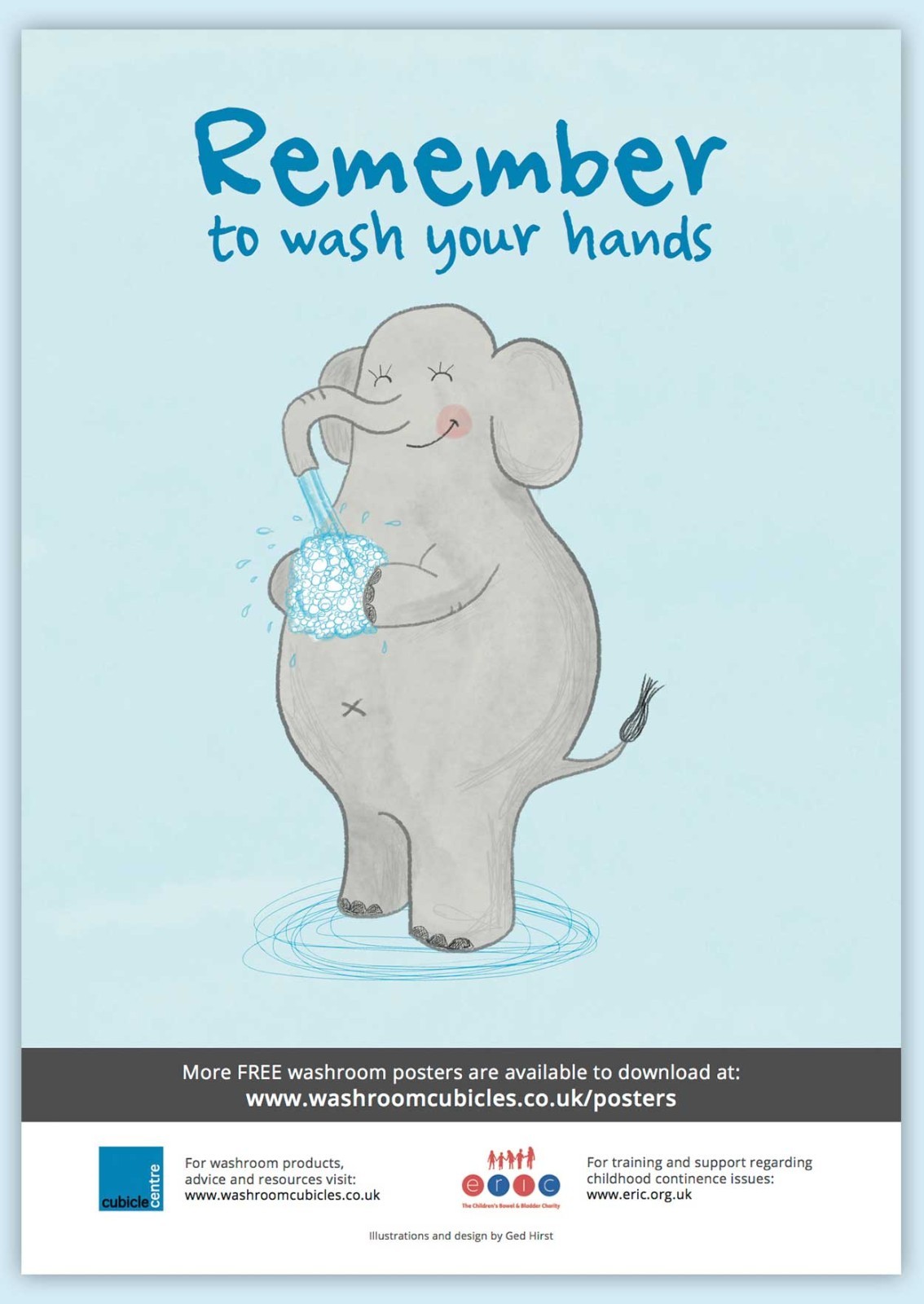 Wash your hands
.pdf | 622kb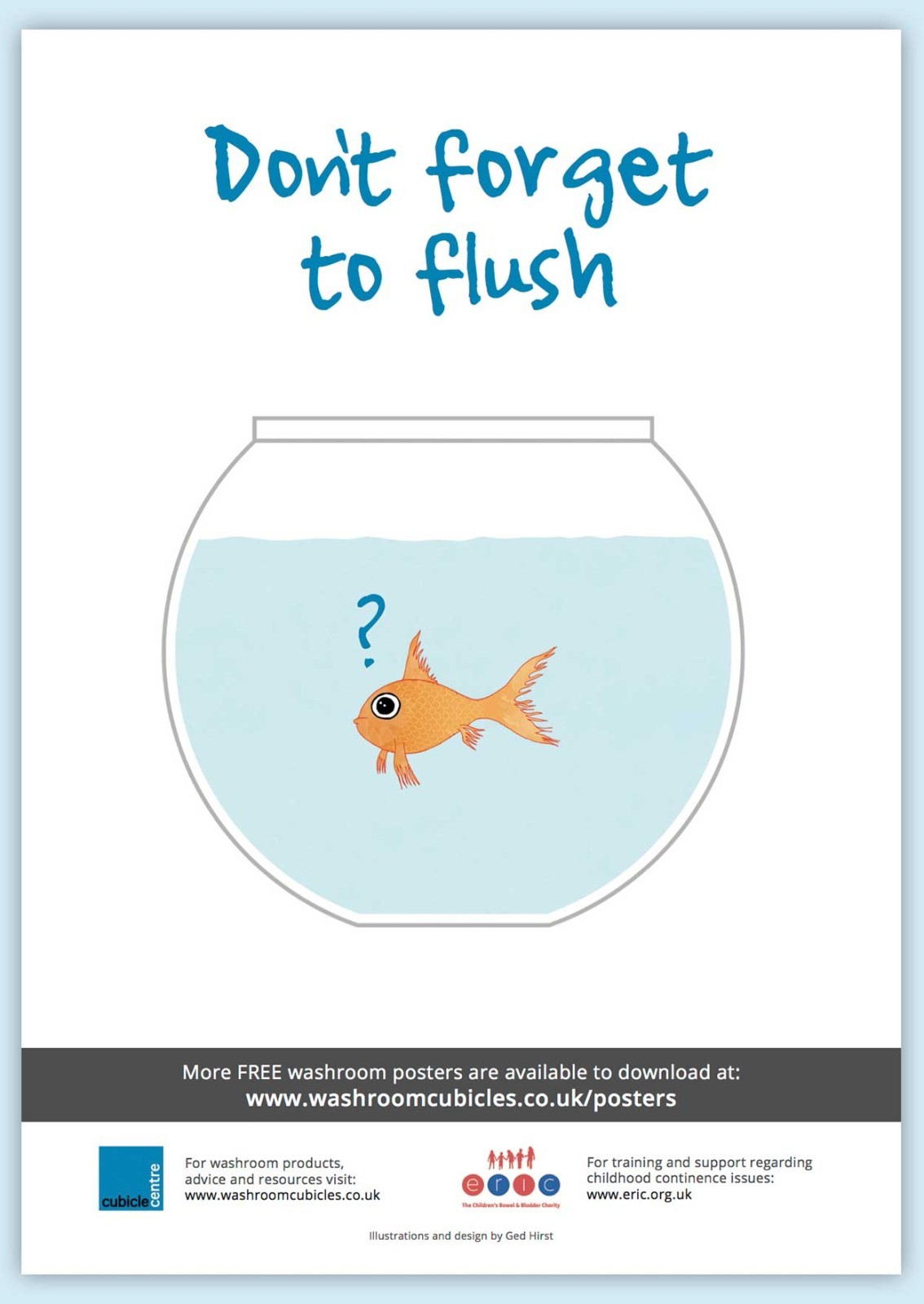 Dont forget to flush
.pdf | 405kb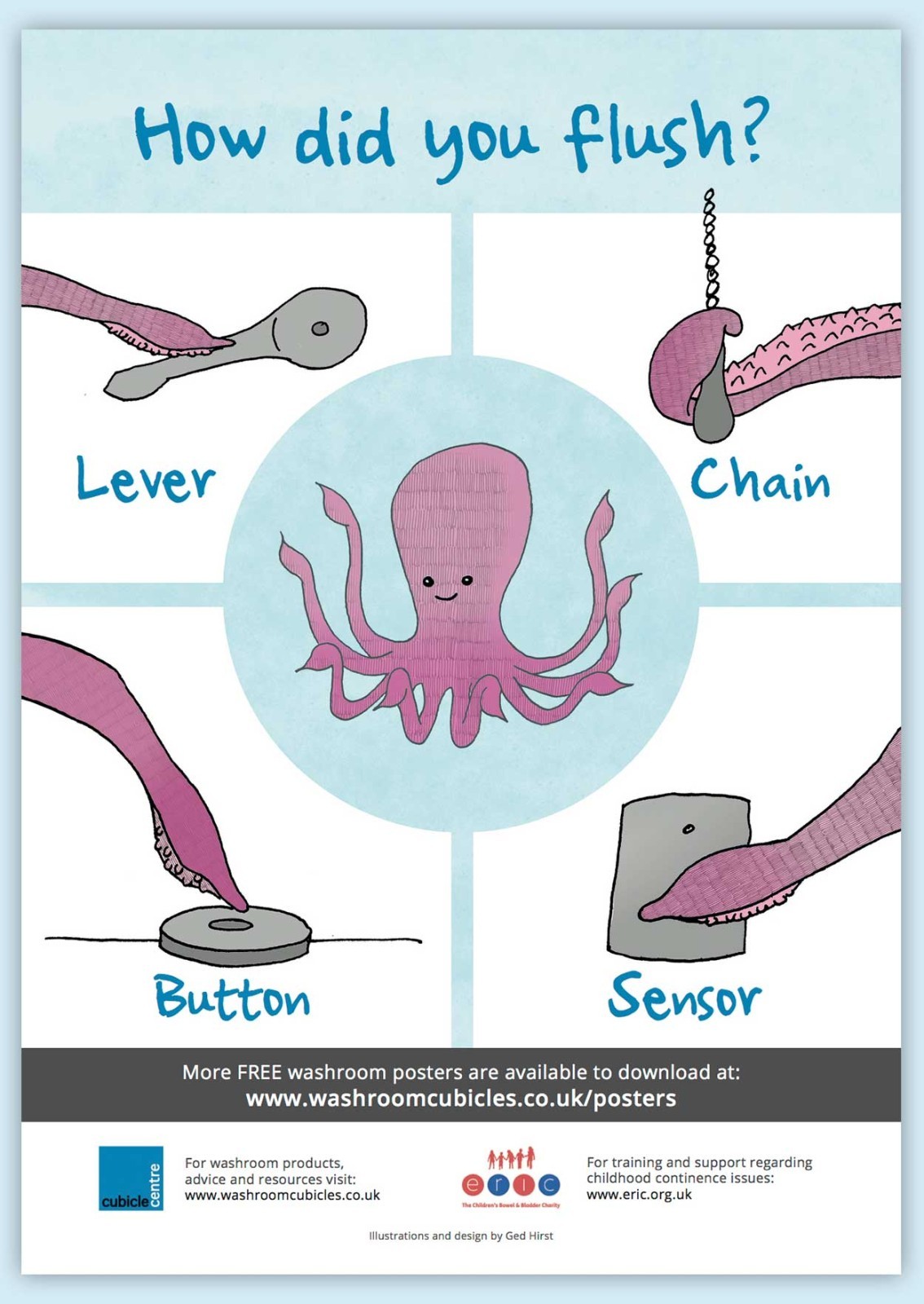 How did you flush?
.pdf | 1.2mb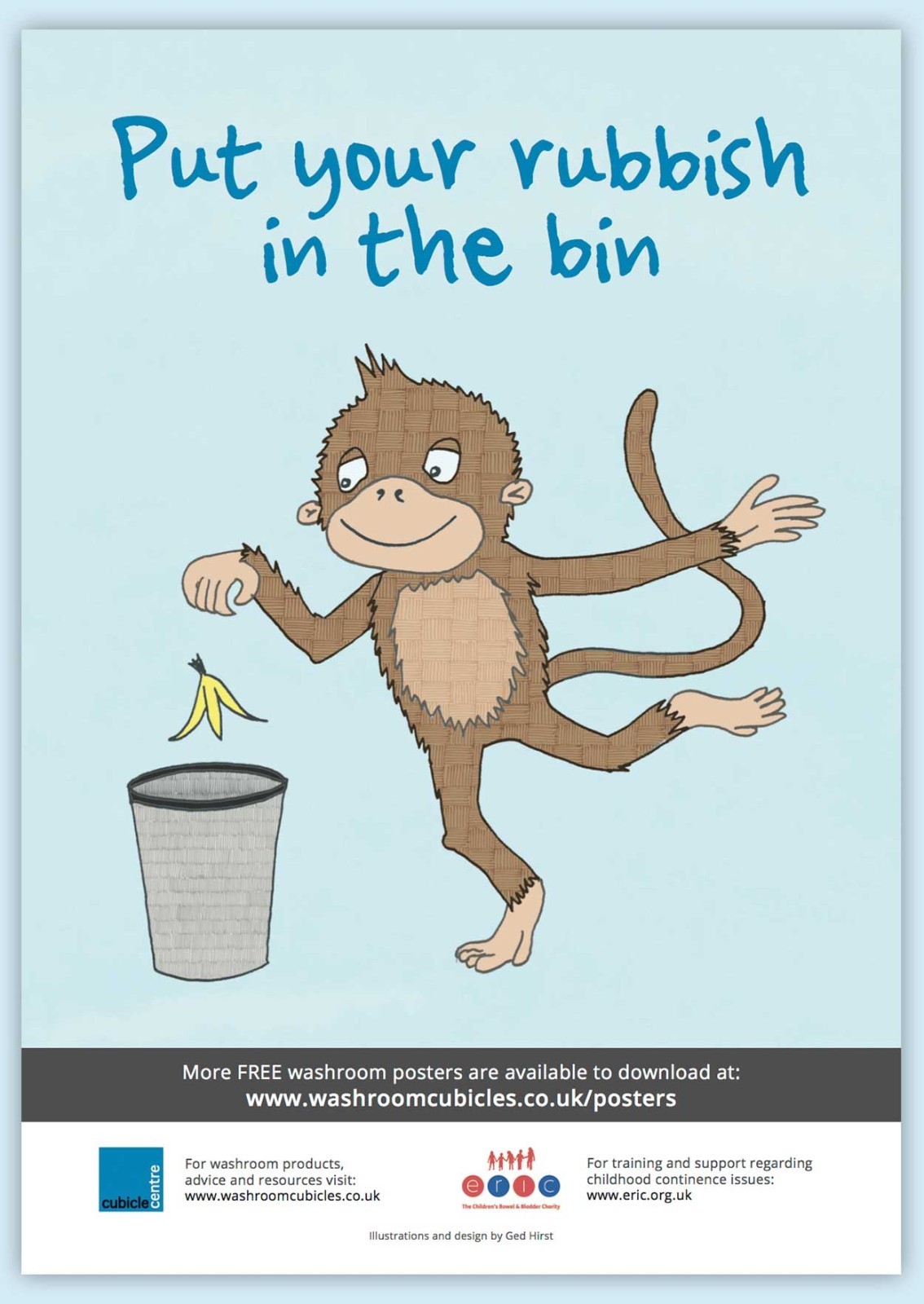 Put your rubbish in the bin
.pdf | 1mb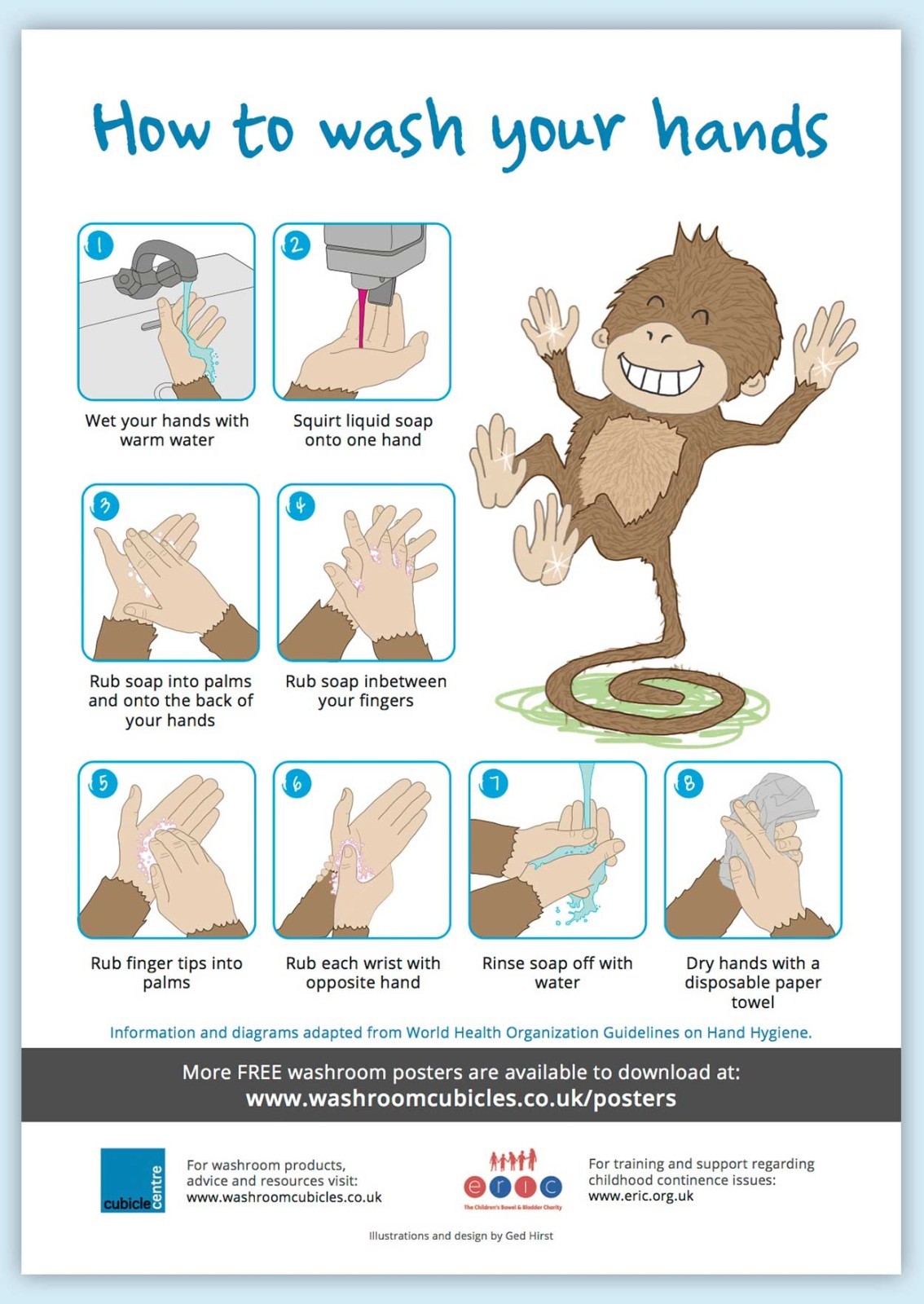 How to wash your hands
.pdf | 678kb

All eight posters
.zip | 6.3mb
We hope these posters will help you improve your school washrooms. They were created by Cubicle Centre and ERIC (The Children's Bowel and Bladder Charity). Find out more on the links below.


For training and support regarding continence issues visit: www.eric.org.uk