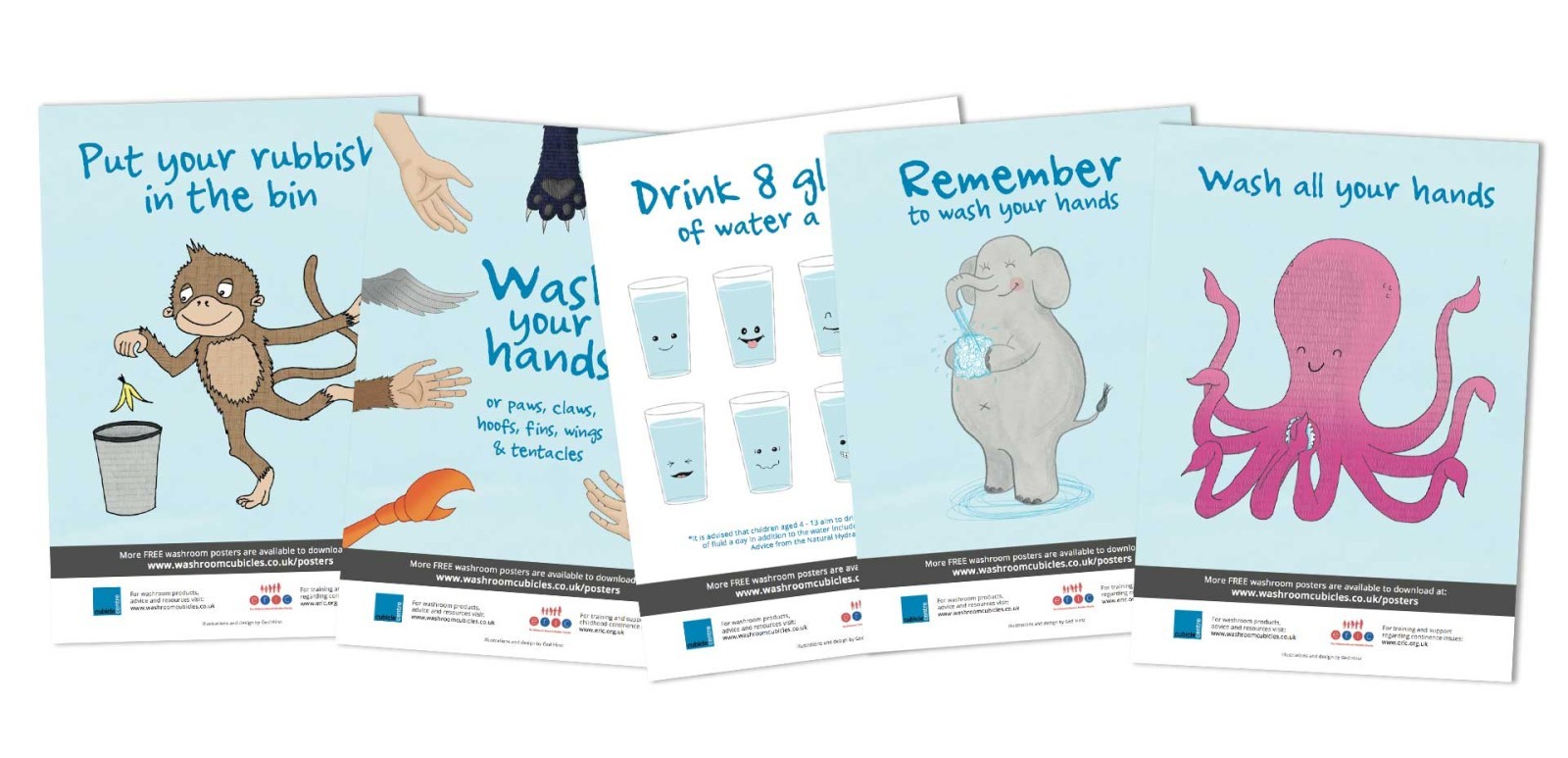 Free Posters For Your School Washrooms

Sometimes children can forget things.
Like washing their hands or flushing the toilet. That is why Cubicle Centre and ERIC teamed up to bring you these eight washroom posters. These free posters use fun illustrations and humour to remind your younger pupils about washroom hygiene.
Fill in the form opposite to download the posters.
The poster themes include:
Remember to wash your hands

How to wash your hands properly

Remember to flush

How much water children should drink each day
*Your information will not be shared with anyone apart from Cubicle Centre and ERIC