Commercial Toilet Cubicle Systems
Cubicle Centre products are offered on a manufacture and supply basis and are designed to be assembled by any competent tradesperson. Lead times for toilet cubicle systems can vary from just 5 – 20 working days depending on specific requirements.
Please note: Lead times may increase during busier times of the year (I.E. school holidays). Those looking to refurbish washrooms during school holidays are advised to place their order several weeks beforehand.
Fast Track Toilet Cubicle Systems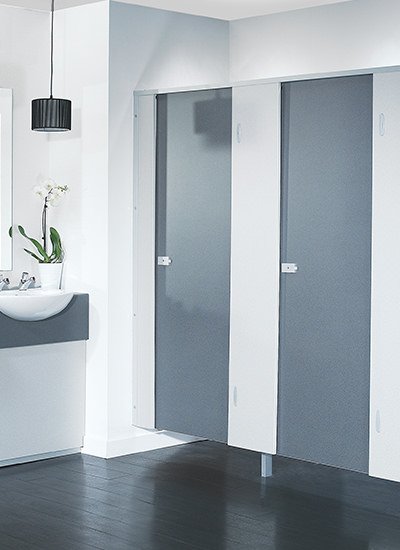 Pendle
Fast Delivery Toilet Cubicles
Simple to specify and easy to install – the Pendle range is dispatched within 48 hours from our online shop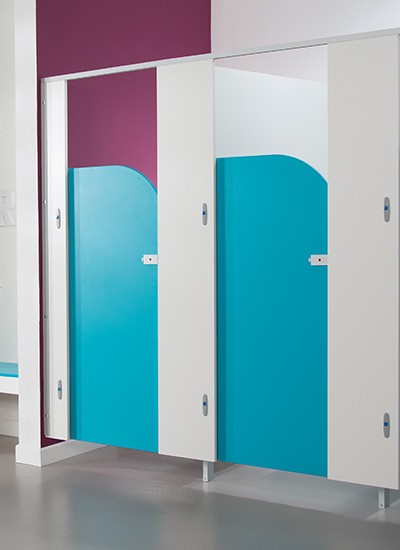 Pendle Junior
Box Packed School Toilet Cubicles
Looking for your school toilet cubicles in a hurry? Pendle Junior is dispatched within 48 hours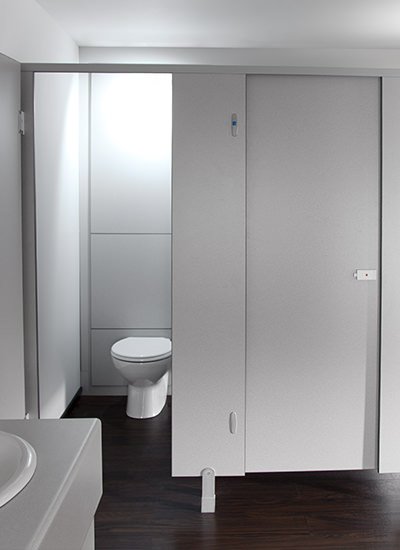 Pennine
Budget Toilet Cubicles
The Pennine range is for those where function and price are the most important factors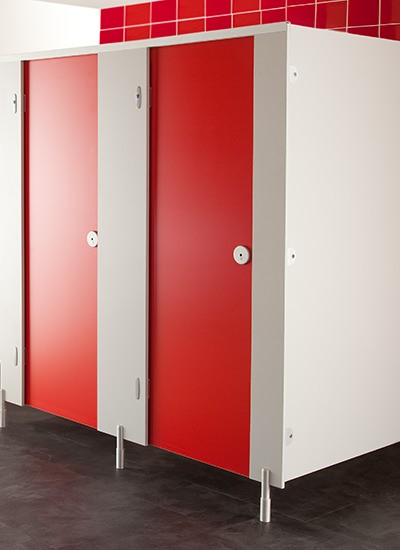 Malvern
Fast-Track WC Cubicles
Available in 8 colours, Malvern is the standard choice of cubicle for commercial washrooms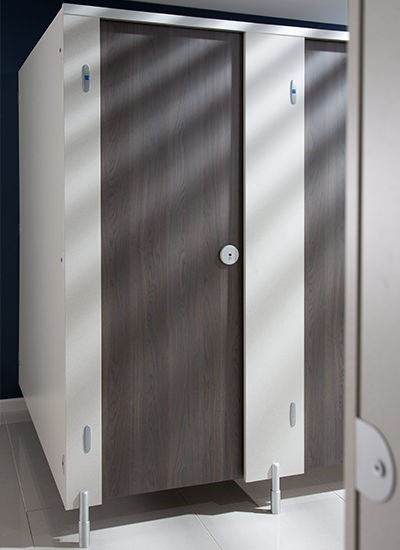 Malvern Plus is available in a huge choice of colours and is suited for all dry environments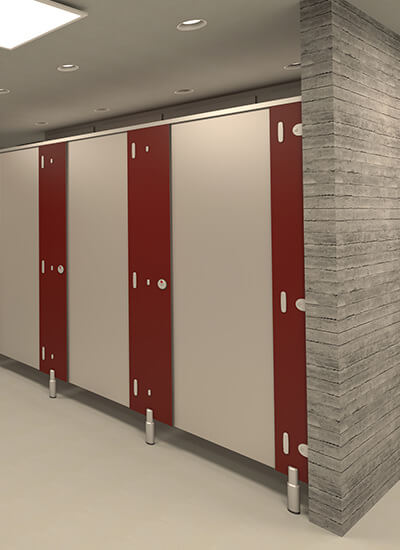 Cairngorm
Anti-Vandal Toilet Cubicles
For high-traffic locations the Cairngorm range can be installed as shower or toilet cubicles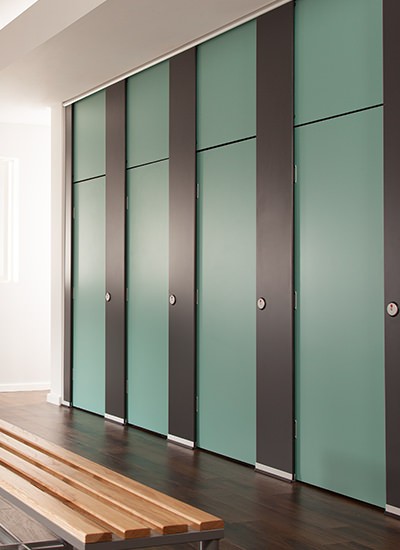 Privacy
Full Height Toilet Cubicles
A robust, full height toilet cubicle system developed for Secondary school washrooms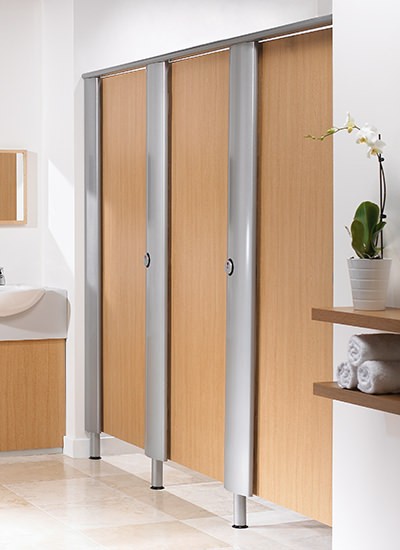 Cotswold
Framed Toilet Cubicle System
Sleek, clean fascias with outstanding strength make Cotswold great for high-end washrooms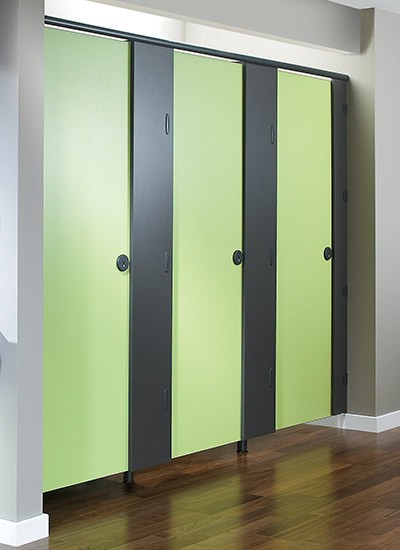 Increased Height with lower floor clearance in a choice of four different panel materials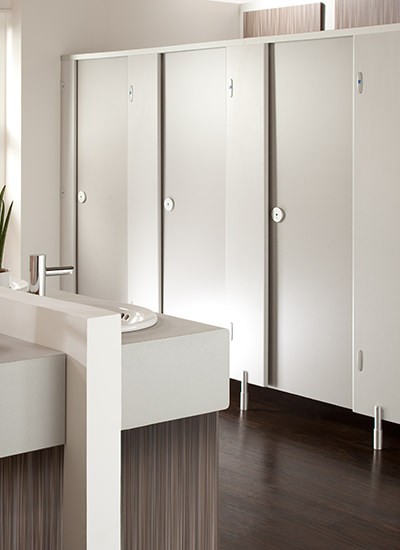 Grampian
HPL Toilet Cubicles
A tough cubicle system ideal for areas of high traffic and reasonably robust conditions
Children's Toilet Cubicle Systems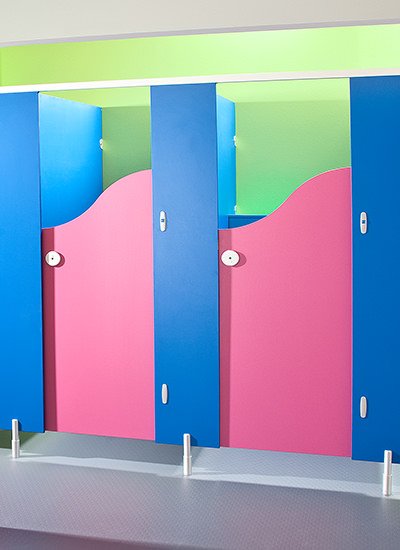 Brecon
Junior School Toilet Cubicle Systems
Colourful and fun designs for school washrooms as standard with the Brecon range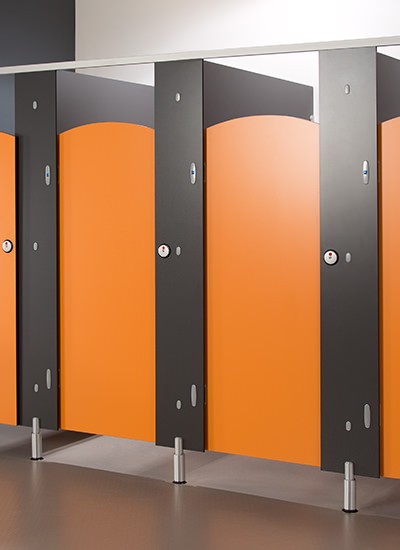 Brecon CGL
Tough Children's Toilet Cubicles
A real tough cookie, these cubicles are ideal for children's washrooms requiring a little extra muscle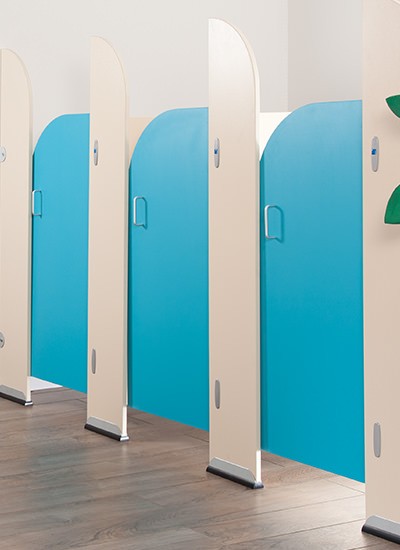 Sydney
Pre-School Toilet Cubicle System
A lively and fun way to introduce young children to toilet cubicles and the washroom environment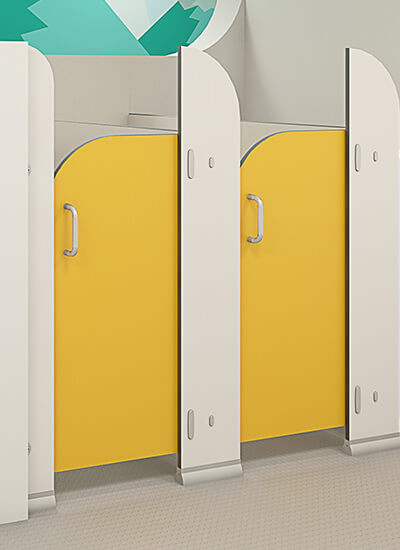 Sydney CGL
Durable Infant Toilet Cubicles
Durable, vandal-proof and safe. Perfect for larger schools with busy washrooms.