Considering a New School Washroom?
Cubicle Centre can supply you with a complete washroom solution, on time and on budget.
With a bright colour choice and creative designs, our Pre-School and Junior cubicle products will create a fun and safe washroom environment for children.
We have scoured government documentation to bring you the most current and helpful school washroom information.
The 24-page PDF covers:
Foundation to Key Stage 4 Regulations

Ofsted Inspection Advice

School Toilet Charter

Toilet cubicle size guide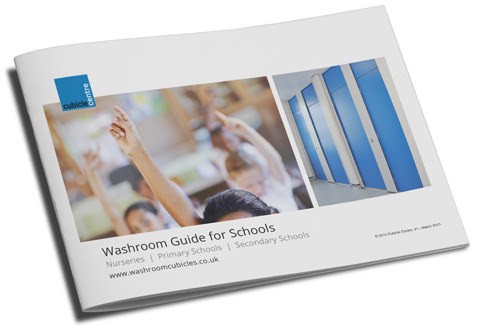 FREE School Washroom Guide
Covers regulations for all age groups, Disabled requirements, Toilet cubicle size guide and more.
Pre-School and Junior Washrooms: