Corian® Vanity Units
Corian vanity units offer an alternative to a traditional vanity. Its versatility means it can be used as a basin surface to mount your choice of basin, or as an all in one trough solution.
Corian is non porous and hygienic making it an ideal material for washrooms. Its smooth surface repels liquids making it easy to clean – bacteria and mould have nowhere to take root. The surfaces are renewable and inherently environmentally friendly. Stains and scratches can be removed without a trace, simply by rubbing with household cleaner.
Available in a wide range of colour finishes, Corian surfaces are jointed with colour-coordinated joint adhesive with inconspicuous seams resulting in a smooth surface enabling large designs made from a single element. Whether you want a single wash unit, or a multi-user unit, Corian offers a beautiful seamless solution.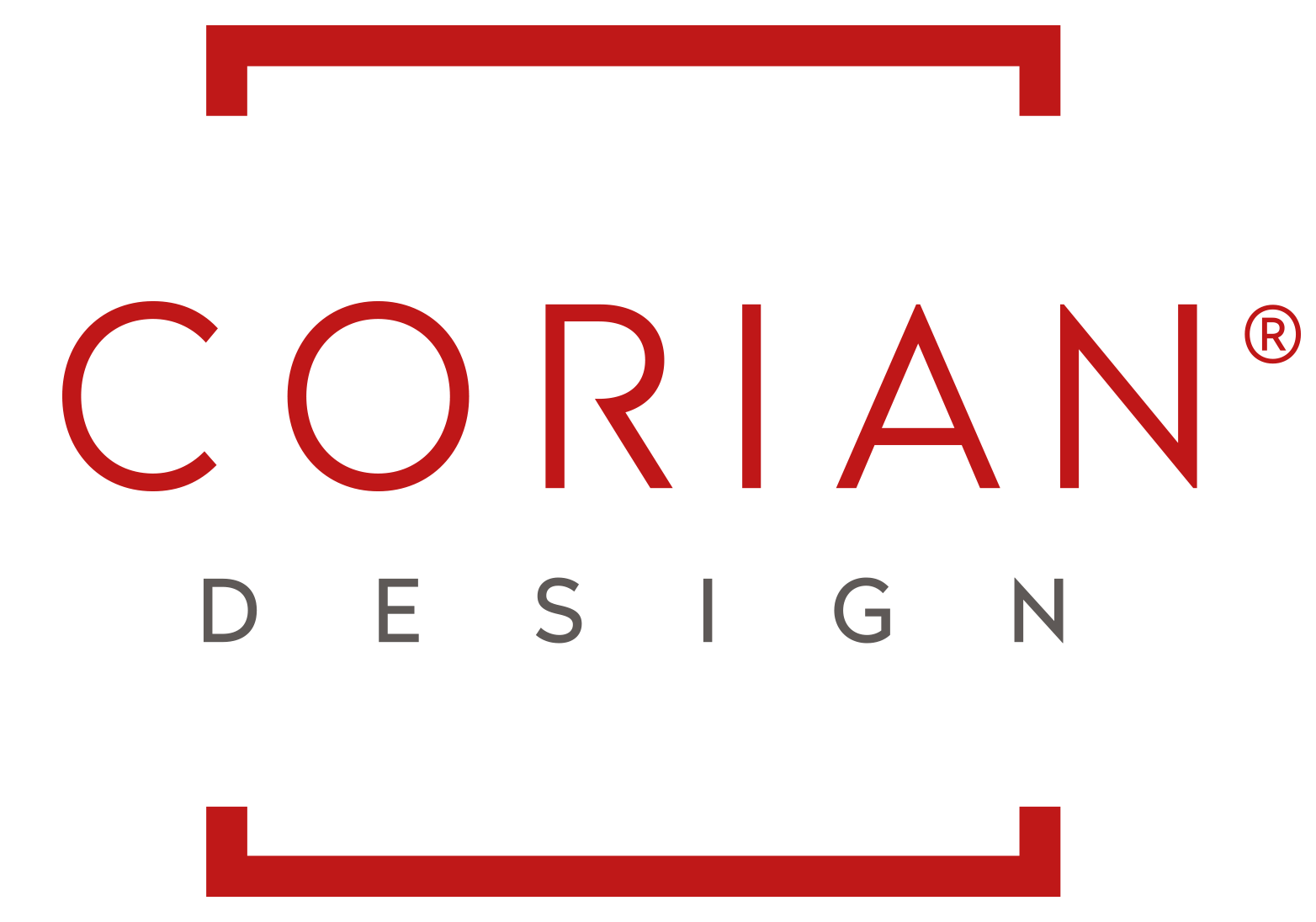 Corian® Vanity Units
Due to it's versatility, Corian vanity units can be made to your absolute specification. Call us to discuss your requirements.
Corian® acrylic resin and mineral composite

Multiple basin or trough options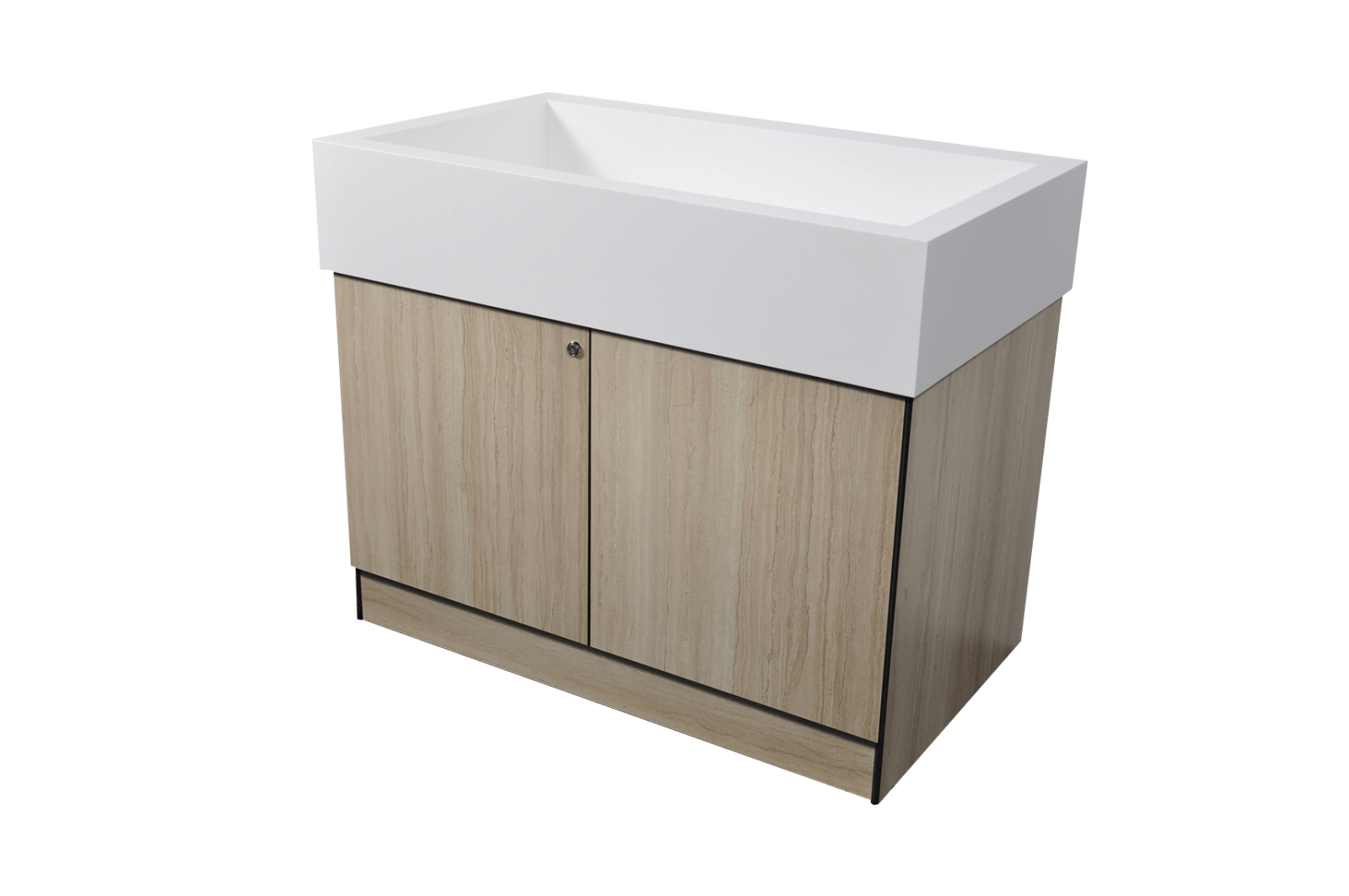 Corian trough unit shown mounted onto a storage unit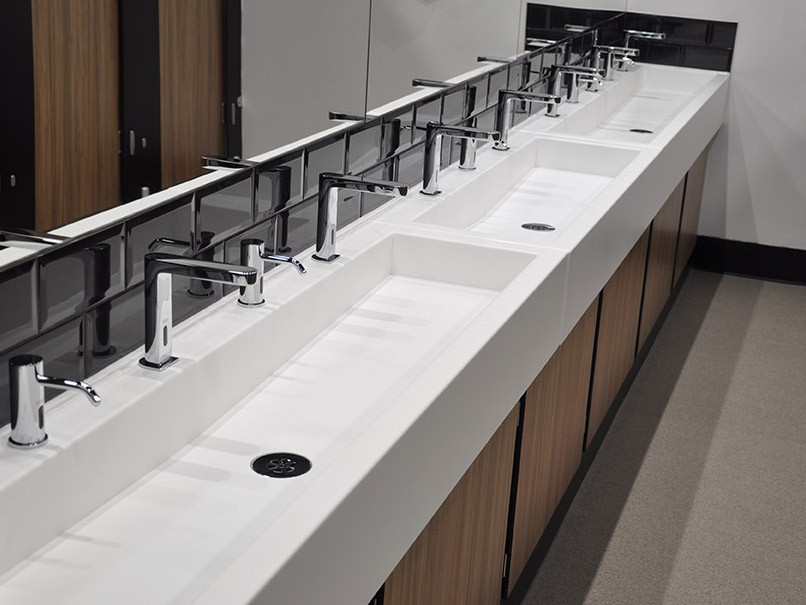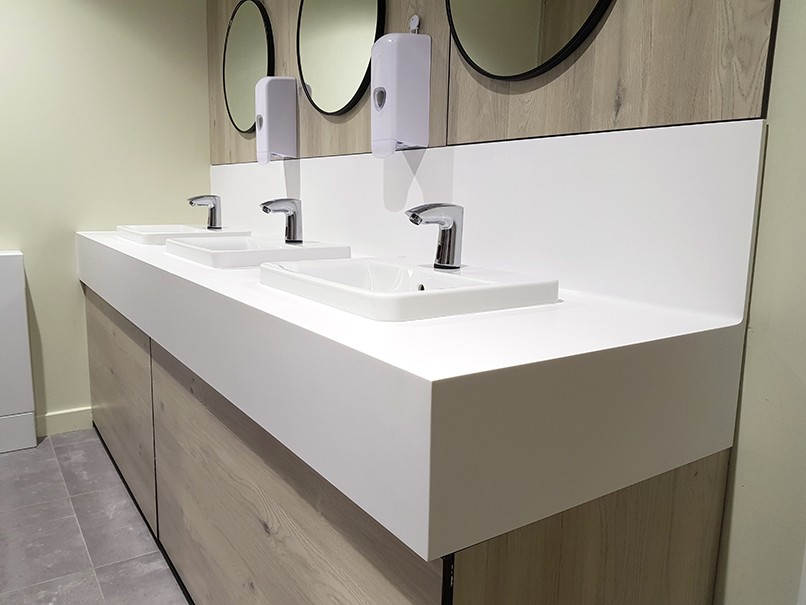 Questions about your vanity units?
Not sure whether a vanity unit is right for you? Questions about installation, specifications or design?
Call our friendly team for technical and buying advice on: (01924) 457600
| | |
| --- | --- |
| Overall vanity height | 850mm (standard) or to customer requirements |
| Overall vanity depth | Inset (550mm) Semi-recessed (350mm) Surface -mounted(550mm) Trough (550mm) |
| Vanity top | Corian® by Dupont™ Composed 1/3 acrylic resin and 2/3 natural materials |
| Under panels | 18mm Melamine Faced Chipboard (MFC), 18mm High Pressure Laminate (HPL) or 13mm Compact Grade Laminate |