Standard Locker Sizes
The provision of lockers is essential for any gym or swimming pool. The size and provision of lockers will vary on the location, but there are some important factors to consider. The diagram below shows the recommended proportions for the different lockers sizes. Information from Sports England – Design Guidance Swimming Pools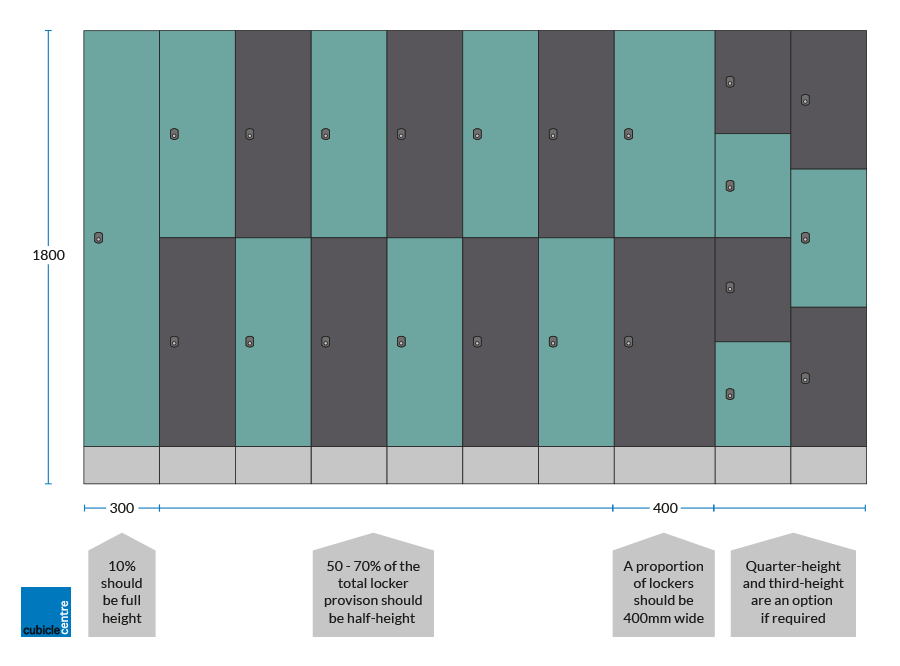 Locker Sizes
The total height of a standard locker is usually 1800mm. The standard width is 300mm. It is recommended that a proportion of lockers are 400mm to accommodate larger sports bags. The depth of the lockers can vary, but is usually between 450mm – 600mm.
Locker Provison
10% of the lockers should be full-height for the storage of mobility aids. Half-height lockers are the most common size. 50 – 70% of the lockers should be half-height. The rest of the lockers can be quarter or third height depending on the need of the users.
Locker Design
Locks and lockers should have clearly visible and embossed numbers that can be read by sight or touch. Where there are large banks of lockers some form of orientation assistance should be given, for example by using very strong colour contrasts or using symbols.
Changing room guide
Cubicle Centre have created a complete changing room guide for gyms, sports centres and swimming pools.
The guide helps leisure centres provide members with excellent facilities. WC cubicle sizes, shower sizes, changing cubicle diagrams, layouts and product recommendations are all included.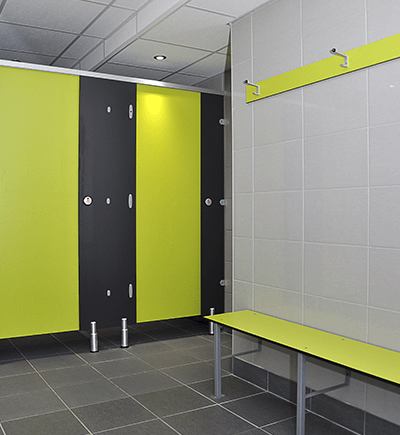 Share the Changing Room Size Guide with colleagues