Commercial Shower Sizes
It is important to provide showers in any environment where people will be exercising, i.e. gyms, sports centres and swimming pools. Below are some common sizes for different shower configurations recreated from information provided by Sports England – Accessible Sports Facilities and Swimming Pools.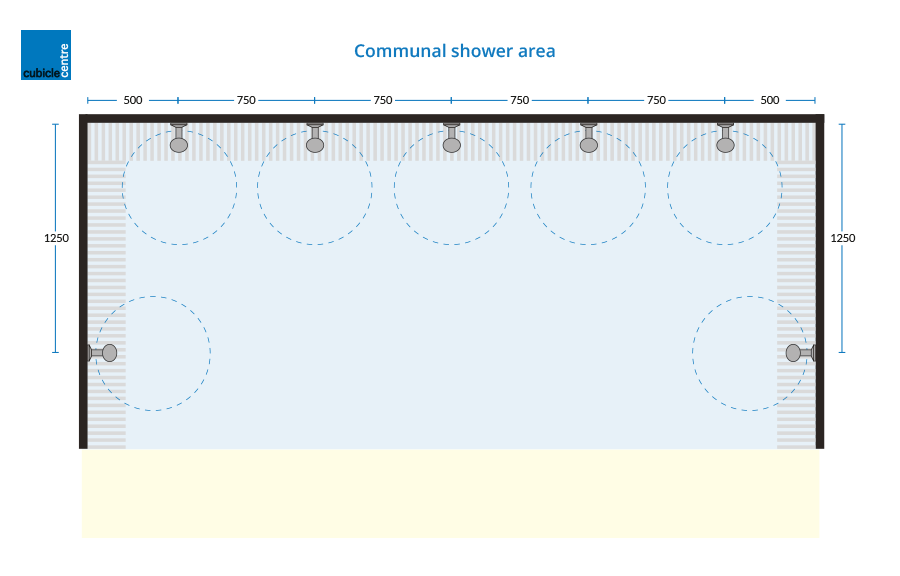 Communal shower areas
Communal showers are usually provided in changing rooms for gyms and sports teams. They should only be located in single sex changing areas. The shower heads should be positioned at a minimum of 750mm apart. Showers should be planned without stepped thresholds and use appropriate falls and fall drainage channels or gullies to remove water.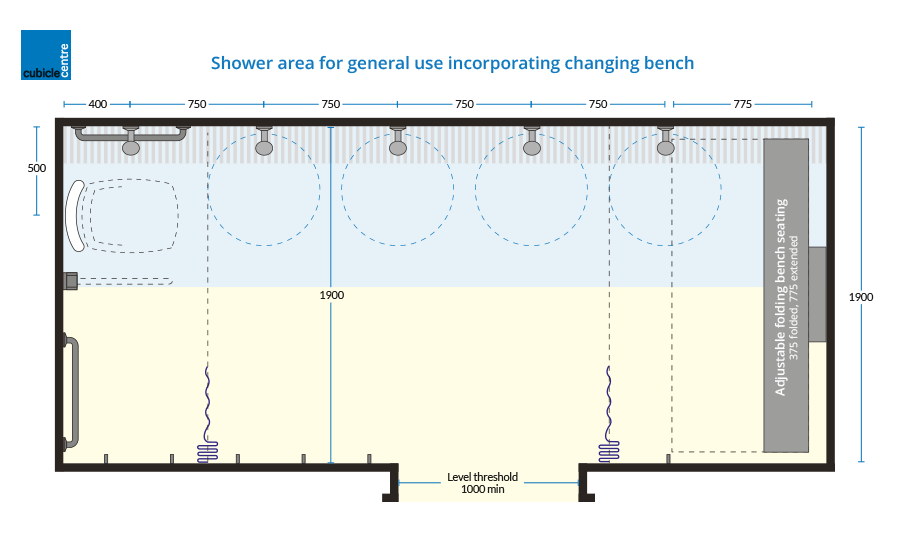 Shower area incorporating changing bench
To make a typical shower area accessible, some additional items need to be added. A 500mm x 500mm tip-up shower seat should be set in a corner with grab rails. Consideration should be given to the inclusion of an adjustable folding bench together with an adjustable, thermostatically controlled shower. Shower curtains on rails should be positioned to cover the users of the bench and chair.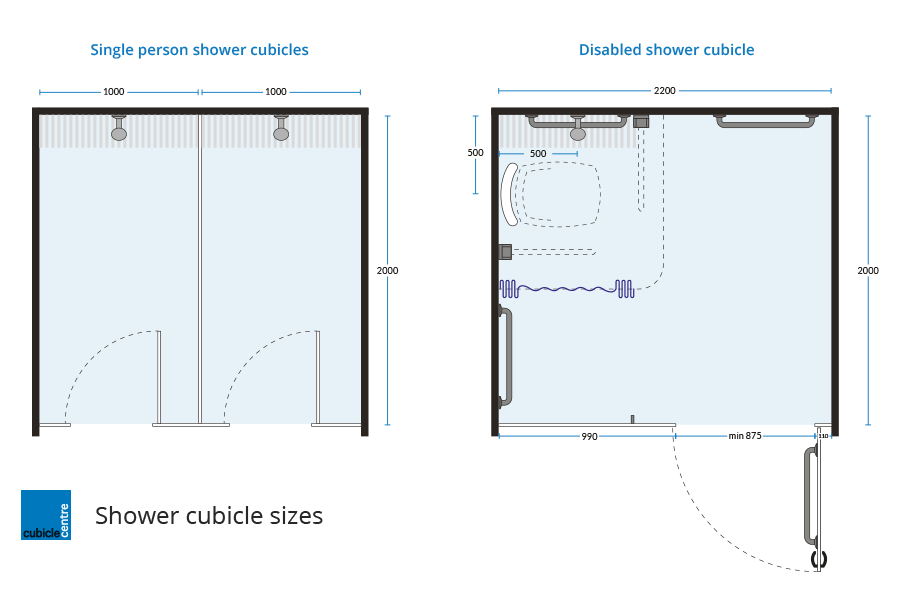 Single person shower cubicles
It is worth considering the provision of shower cubicles for added privacy for the user. A typical size of a shower cubicle is 2000mm x 1000mm. A floor incline and drainage under the shower head is essential. Clothes hooks should be provided on the back of the door to hold towels.
Disabled shower cubicle
A disabled shower cubicle is created with wheelchair users in mind. The typical size should be 2000mm x 2200mm. A 500mm x 500mm tip-up shower seat should be set in a corner with grab rails set on shower head wall. Where practical provide a privacy curtain, drop-down grab rail and emergency pull-cord with two red triangles. The door should have a minimum clearance of 875mm and open outwardly. A horizontal door pull (or grab rail) should be on the door interior to enable the door to be closed when entering.
Changing room guide
Cubicle Centre have created a complete changing room guide for gyms, sports centres and swimming pools.
The guide helps leisure centres provide members with excellent facilities. WC cubicle sizes, shower sizes, changing cubicle diagrams, layouts and product recommendations are all included.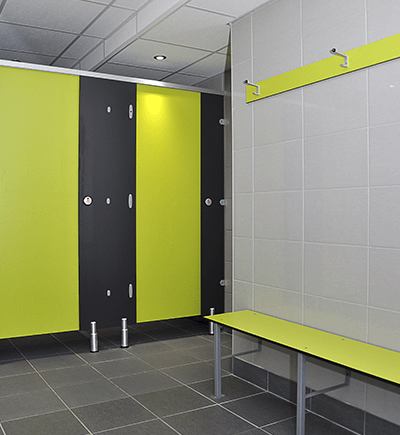 Share the
Changing Room Size Guide
with colleagues